---
Home
|
Design
|
Drafting
|
Projects
|
Why 3D
|
Contact
---
Home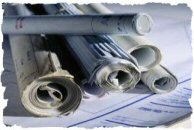 3D Mechanical Design Drafting Pty Ltd, provides a Professional 3D Design Drafting Service with 3D Printing (Rapid Prototyping) on the Sunshine Coast, Queensland. Specialising in 3D Parametric Modelling, Design Drafting & 3D Printing , we help you achieve your goals, exceed all your expectations and provide the highest quality service in a timely and cost-effective manner.

The design of Mechanical Parts, Components, Fabrications, Assemblies, Exploded Views, Animations, Upgrade Existing Designs, Development of Prototypes, Detailed Workshop Drawings and Bill of Materials are all part of the service.
Some areas of design include Agricultural, General Engineering, Commercial / Industrial Air-conditioning, Marine Structures, Quarry, Mining and Transport Equipment, Substation Buildings.
We use the latest Autodesk Inventor Professional Product Design Suite with Parametric Technology. Parametric Design is a development in CAD software, and refers to the inclusion of parametric (adjustable) data embedded within 3D objects, giving life to Assemblies and Parts.
3D Mechanical Design Drafting Pty Ltd faces a challenging and interesting and forever changing future, creating, improving, re-designing and 3D Printing many products.
3D Printing (Rapid Prototyping) capabilities available since November 2013. Making solid physical objects out of melted filament, this new technology can only enhance the quality and service that we provide. Fused Filament Fabrication (extruding filament) is used, Materials available ABS, PLA & TPU, Build Volume 236 x 142 x 150, Resolution of 0.1mm to 0.3mm Layers & 1 or 2 Colour per print available.
We look forward to having an opportunity to discuss how we can contribute to the evolution of your projects. Design Capabilities
---
Copyright 2021. Design by 3D Mechanical Design Drafting Pty Ltd